Education and Child Care
Creston receives high marks in a state nationally recognized for excellence in education. The people of Creston realize the importance of education and are committed to maintaining outstanding schools, both public and private.
Day Care
I Think I Can Child Care Center – 705 South Cherry, 641-782-7117
I Think I Can is the only licensed childcare center in Creston. It has received a 3 Rating on the QRS System, which is a quality rating system sponsored by the State of Iowa.
Here your child is well supervised in a clean, safe environment that is staffed with responsible caregivers who respect and appreciate your child's unique characteristics. They provide care from 5:30 a.m. until 5:45 p.m. for infants through 12 years. They offer full time, part-time and drop in care.
Their Before and After School Program, also ranked with a 3 in the QRS System, is located at the Creston Community Schools Early Childhood Center located at 901 North Elm Street.
……………………………………………………………………………………………………
Southern Prairie Family Fitness Center – 1201 West Townline Street, 641-782-9622
Southern Prairie Family Fitness Center offers an After School Program.
……………………………………………………………………………………………………
Information about current child care and early education programs can be obtained from Child Care Resource and Referral
or by email at lookingforchildcare@westcca.org or by phone at 1-800-945-9778.
Preschools-High School
Creston Community School District provides an excellent educational opportunity for the youth of the community. The Creston Public School District includes one senior high school, an alternative school, one middle school, elementary school and preschool as well as an Early Childhood Center.  In addition there are numerous pre-schools plus one Catholic school with Pre-K through eighth grade and a Christian School located in Creston.
Preschools ……………………………………………………………………………………………………
Panther Pride Preschool – 641-782-2724, 901 N. Elm Street
St. Malachy Preschool – 641-782-7125. 403 W. Clark Street
Trinity Lutheran Church (LCMS) Preschool – 641-782-5095, 800 N. Sumner
Head Start Preschool – 641-782-6201, 901 N. Elm Street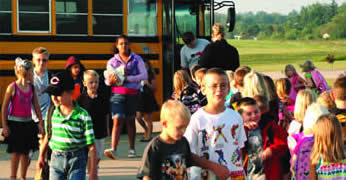 Creston Community Schools ……………………………………………………………………………………
Creston Community Schools – For more information call the main administration office at 641-782-7028.
The office is located at 801 North Elm Street. Website
Creston Alternative School – 801 North Elm Street. For information please call 641-782-7028.



Parochial School ……………………………………………………………………………………………….
St. Malachy School – Offering Preschool through eighth grade enrollment. The school and office are located at 403 W. Clark. The phone number is 641-782-7125. Website

Interdenominational School …………………………………………………………………………………….
Mayflower Heritage Christian School – inter-denominational is currently enrolling Kindergarten through 8th Grade. The school is located on the corner of Poplar and Townline. For information call 641-782-0026.
Colleges and Adult Education
Southwestern Community College has a student body of 1400 and over 100 full-time faculty and staff. It offers a strong arts and sciences program, an array of career education programs, plus a comprehensive adult and continuing education program.
An elected Board of Directors representing 8 districts governs Southwestern Community College. The college district covers 3,804 square miles with a population of 65,000. Southwestern has satellite centers in Red Oak and Osceola. Southwestern Community College is located at 1501 W. Townline. The phone number is 641-782-7081. Website

…………………………………………………………………………………………………………
Buena Vista University/BVU
Whether you study on campus, through hybrid learning or completely online you'll experience an authentic culture at BVU. Academic excellence, innovation and real support will help build your long-term success. The office in Creston is located at 701 West Townline Street on the SWCC Campus. Please call 712-749-1900 or visit their website at https://bvu.edu/student-experience/on-site-locations/Creston