The Creston Chamber of Commerce

Welcomes You To Creston, Iowa
Creston is located in the beautiful rolling hillsides of southwest Iowa. As you learn more about Creston we hope you will see all that Creston, the regional center of Southwest Iowa, and the surrounding area have to offer. The citizens of Creston are proud of their community and look forward to sharing it with you.
Come and discover the opportunities that await you in Creston, where the attitudes and hospitality of our community welcomes people of all ages.
As the regional hub of southwest Iowa for business, education, medicine, industry, shopping and recreation, Creston caters to residents and visitors wanting small-town service with big-town products. Creston has many interesting shops where there is always a friendly face and home-town hospitality.
It is the largest city between Des Moines and Council Bluffs (2010 Census) in southwest Iowa (I – 80 to the North, I – 35 to the East, the Missouri border to the South and the Missouri River to the West.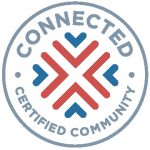 Creston has been recognized as a Certified Connected Community by the State of Iowa.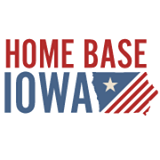 Creston is a Home Base Iowa Community.
Home Base Iowa's mission is to make Iowa the state of choice for military men and women as they transition to civilian careers.

Chamber of Commerce interactive calendar:
All upcoming events can be found on the Creston Chamber of Commerce interactive calendar. If you would like something added to the calendar please email the chamber at : chamber@crestoniowachamber.com with the information.
Enjoy a video tour of Creston
Chamber Ribbon Cuttings, Coffees and MORE
——————————————————————-



The Creston Sesquicentennial will take place 
during 2019 with the Celebrate 150 Years with the 10,000 Crestonians  being held from 
June 29th through July 6th.
If you have ideas for the year or an event please call the Chamber so that information may be passed along.
History, Heritage, Future
……………………………………………………………………………………………………………………………….
CRESTON CLEAN SWEEP DAYS
MAY 1 TO MAY 14, 2019
Creston Clean Sweep Days Is Coming Back
We all realize that a clean community is important to those who live here and those who visit and pass through our area.  The Creston Chamber of Commerce,  the City of Creston and Prairie Solid Waste are again sponsoring Clean Sweep Days May 1st through May 14th.  Clean Sweep Days is easy and simple.  You do not have to struggle and load and tie down your items and take them to the landfill instead, let the City Crews handle it for you.  By stopping by the Chamber Office or Creston City Hall and filling out the paper work, your items will be taken away for free in some cases or for a small fee. This is a great inexpensive way to get rid of unwanted appliances and other household items. Please do not miss this opportunity. 
For more information please call the Chamber at 641-782-7021 or City Hall at 
641-782-2000 ext 203.
CRESTON CLEAN SWEEPS PRICE LIST
&
CLEAN SWEEPS PICK UP REQUEST FORM
……………………………………………………………………………………………………………………………….
Twelve Mile Lake is Ranked as one of the Top 5 Multi Species Lakes in Iowa
……………………………………………………………………………………………………………………………….
Creston: Arts Gallery
Enjoy art in Uptown Creston at the Creston: Arts Gallery in the Restored Depot, 116 West Adams Street.
The Gallery is open Monday through Friday, from 9:00 a.m. to 3:00 p.m. and 
Saturday from 9 a.m. to 1 p.m.
 
  ——————————————————————————————————————-

Creston/Union County Visitor Center
626 New York Avenue
is now CLOSED for the season and will open on May 20th.

————————————————————————-——————————————-
Union County Historical Village is now CLOSED for the season.
 The Village will open on May 27, 2019.
The Village will then be open every Friday, Saturday and Sunday along with Labor Day through September 2nd from 1 to 4:30 p.m.

If you would like additional information or schedule a tour please call
Dick at 641-782-4000
—————————————————————————–—————————————
The Creston Farmers' Market is now CLOSED for the season.
The Farmers' Market will open on
Monday June 3, 2019 and be open Mondays until September 30th from 4 to 6:30 p.m.
For more information please call 
Brian at 1-641-247-1663
————————————————————————-——————————————-